Sockets in Barcelona
The standard voltage and frequency in Barcelona is 230V AC at 50Hz.
You will need to use either a type F plug (grounded) or a type C plug (non-grounded) to connect your electronic devices to the standard type F sockets.
Most chargers for cell phones, laptops, tablets and cameras support a broad range of voltage and frequency. Look for an inscription in your charger that says Input: 100-240V~ 50-60Hz to check for the supported voltage (V) and frequency (Hz). In this example, the charger supports any voltage between 100 to 240 Volts and 50 to 60 Hertz, so it is perfectly fine to connect it to 230V and 50Hz.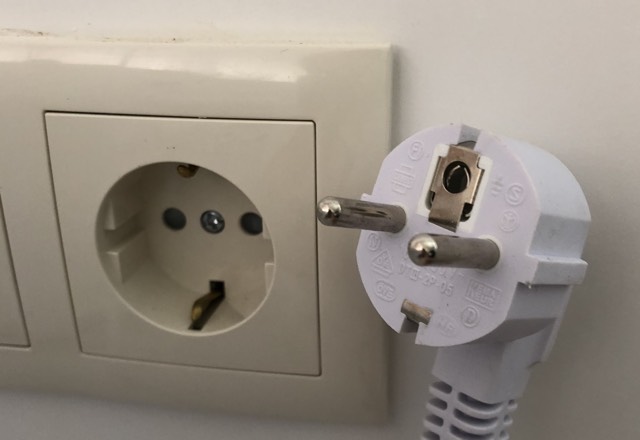 Type F socket & plug (grounded)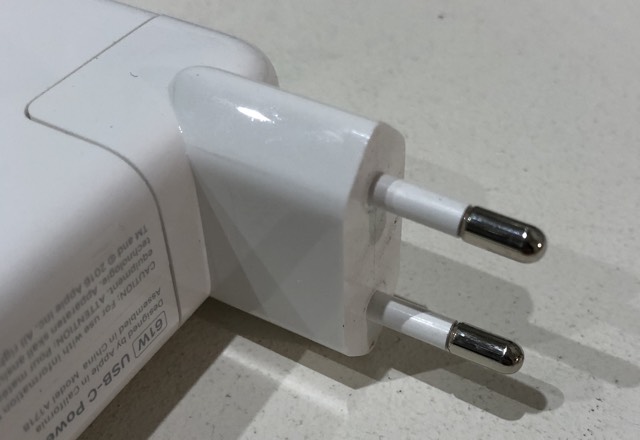 Type C plug (non-grounded)
The type C plug is very common for chargers in European countries; including Spain, France, Germany, Portugal and Italy.
If your device accepts 230V and 50Hz but the plug is not compatible, you may use a plug adapter.
🔌 Where to Buy a Plug Adapter
You can find plug adapters in supermarkets and souvenir shops around Pl Catalunya but prices are cheaper just a couple of blocks away.
There is a small 📍Supermarket open 24 hours that sells international to type F plug adapters for about €6.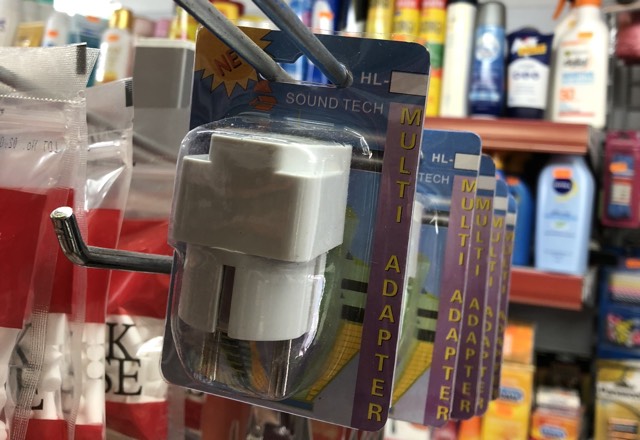 Last updated:
September 2019